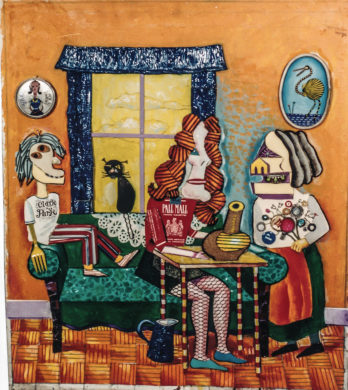 While no date was given for this piece, due to its Picasso-esque touches – i.e. cubism – it was probably made close to Hirshman's death in 1986. As no title was included on the piece, it is referred to as the "Pall Mall Woman."
The "Clark Park" on the boy's T-shirt is a reference to a city park near Hirshman's Philadelphia home.
Note that the piece includes two "extra" Hirshman works of art on the wall.