Dr. Benedict Kimmelman, dad's dentist for decades, had been a good friend of his since they met at a party in 1939. After serving in the army in World War II (where he was taken prisoner by the Germans in the Battle of the Bulge) he became the dentist to our whole family in Philadelphia. When dad would visit Dr. Ben (as we called him), the dentist would make sure he scheduled in some extra time so that they could discuss all kinds of things, mostly art and philosophy. It was so much more than a doctor/patient relationship – Dr. Ben catered to dad's teeth and they catered to each other's intellect.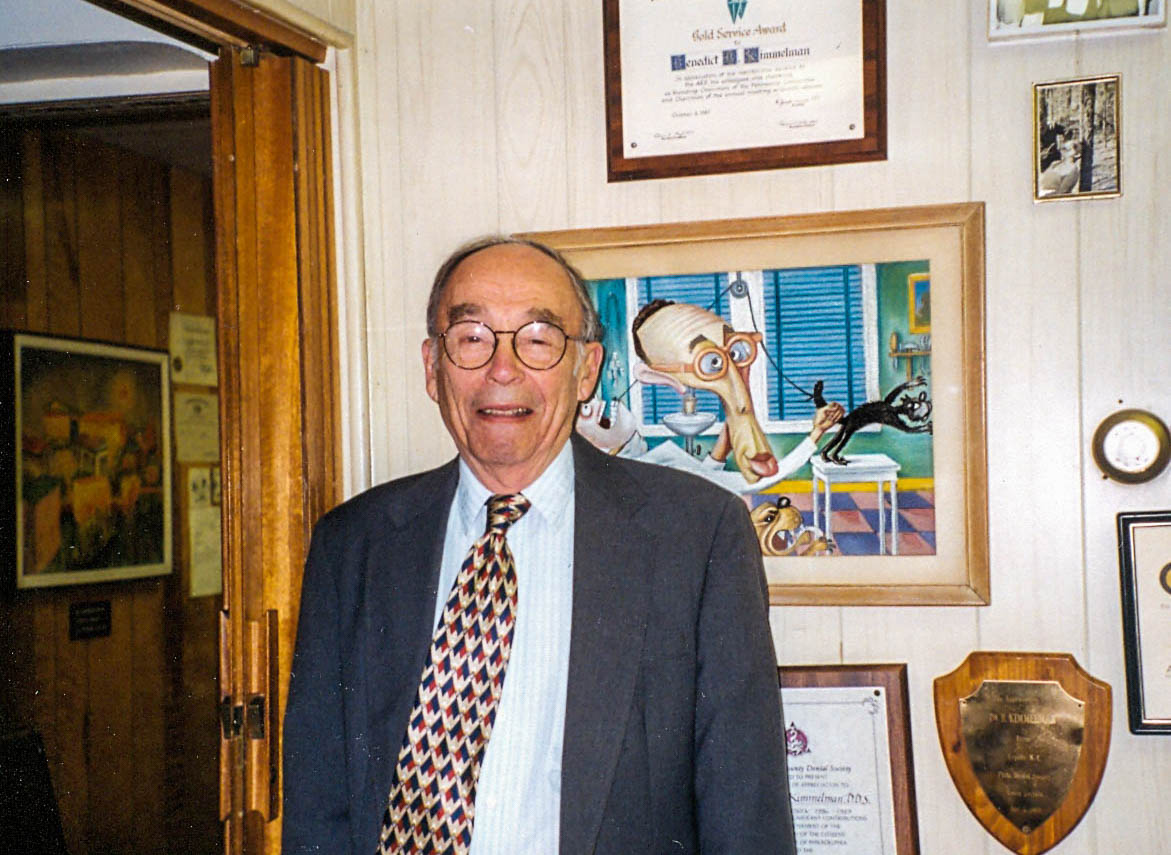 Such was the depth of their relationship that when my dad decided in 1957 to send out personalized Christmas greetings in the form of mini found object art collages, Dr. Ben was in the first group of dad's circle to receive one, And not only did Dr. Ben look forward to his annual greetings from my dad, but he also kept them safe – 27 cards every year from 1957 to 1983. After dad's death in 1986, Dr. Ben gifted the whole collection back to our family, an amazing act of love. As far as we know, Dr. Ben was the only recipient to conserve the complete collection.
In 1948, my dad gave Dr. Ben one of the few painted caricatures he made during his lifetime. It was a wonderful piece, showing the moment before a molar extraction – a restrained, snarling bulldog is chomping at the bit to attack a terrified cat held in place by a caricatured Dr. Ben holding its tail to which a string is tied, leading via a pulley to the tooth of a rather concerned patient in the dentist's chair.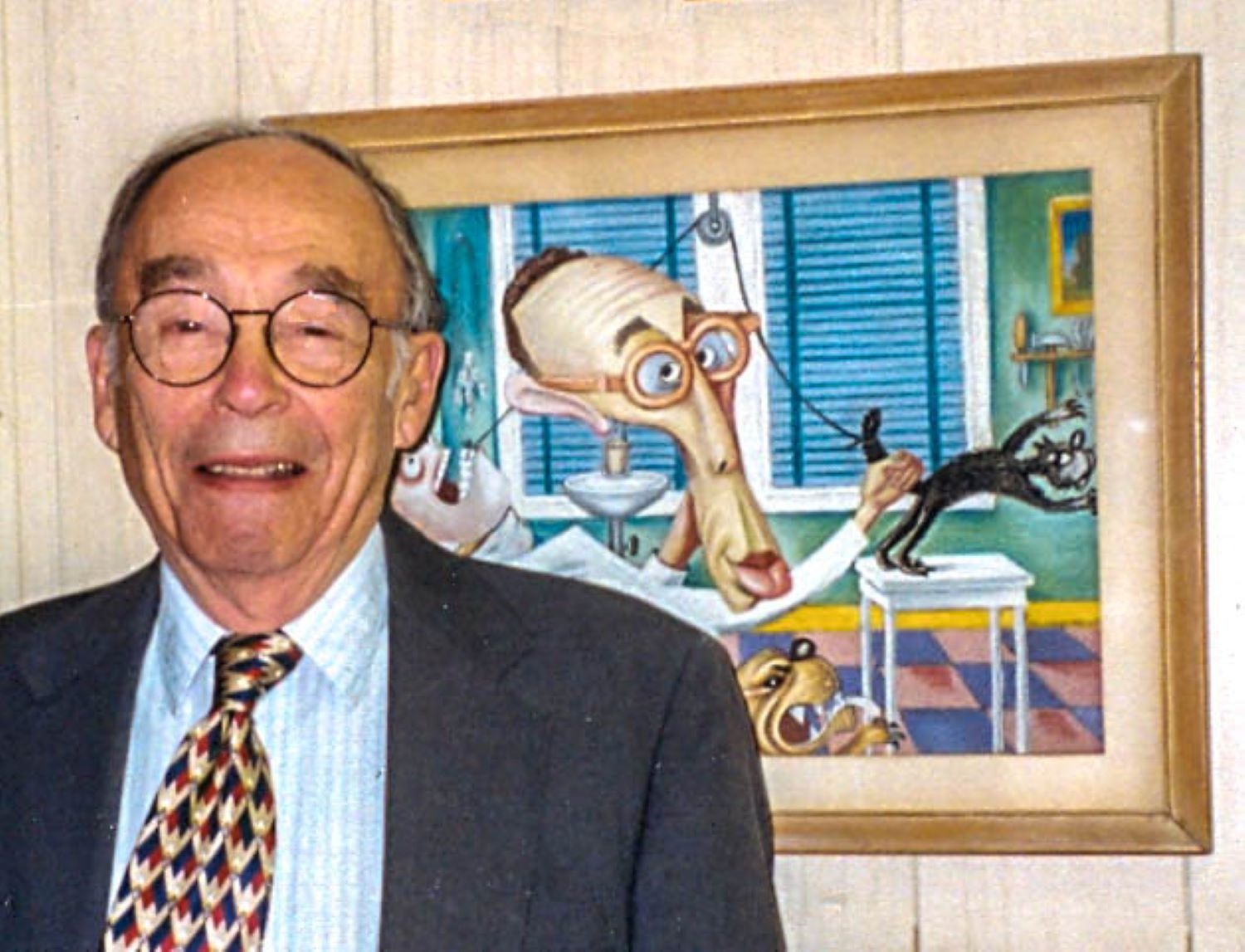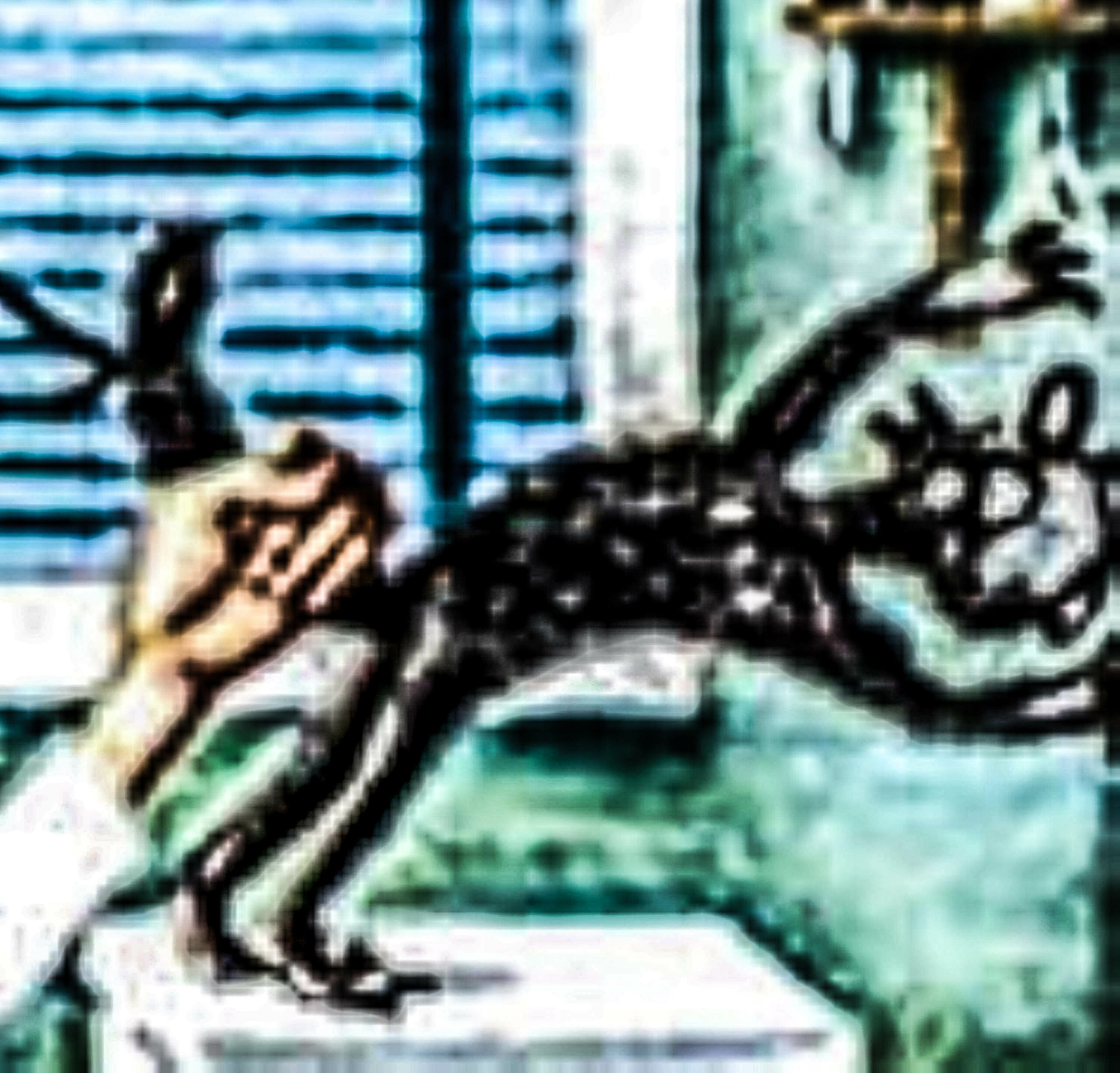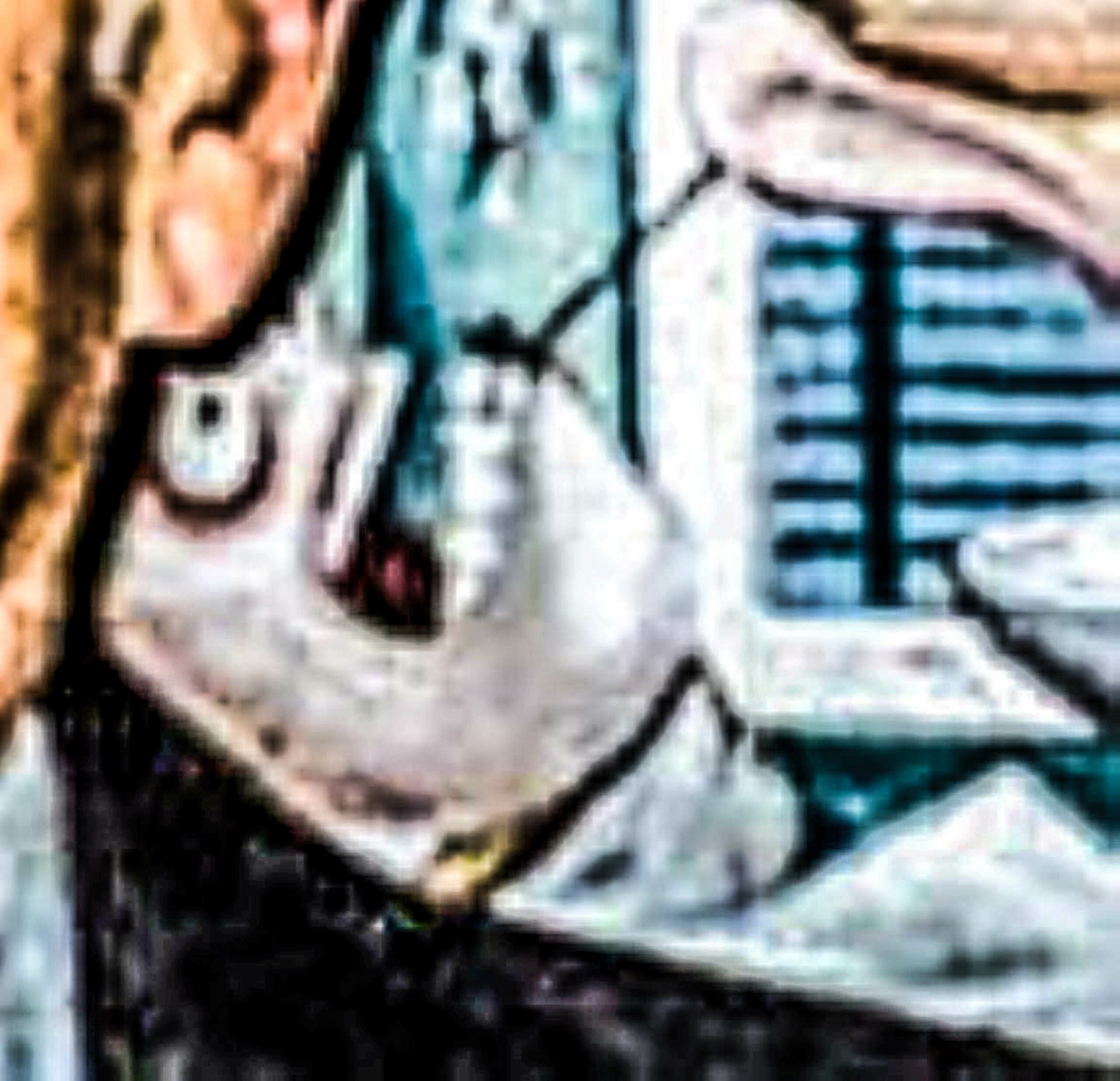 Every time we would visit Dr. Ben, there it was.
And every time I look at one of dad's Christmas cards, I say a silent thank you to Dr. Ben.
William Hirshman
December 2023